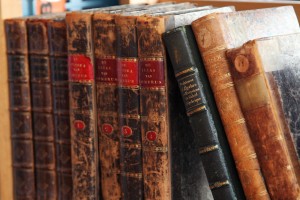 What can an book cataloging app do for you? As I continue my series on cataloging your home library, today we're looking at taking your Library Catalog on the road. We're looking at BookPedia and and its companion, PocketPedia. Other cataloging apps may have a companion app and these same or similar features.
Now we get to the really exciting part of a Library Cataloging app. It's great to have this all organized on your computer. But it's even better to be able to take all this info with you! There are two ways you can do this. The old fashioned way and the techy way. 
Let's get the boring old fashioned way out of the way first. Then move on to the fun way. The old fashioned way is to print out your catalog. You can print either the entire Library or individual Collections. You can print them out as either lists, covers, or by various Templates that give other layouts and options. These can be handy. But there is a better way.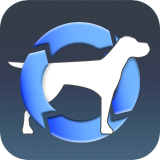 Enter PocketPedia.
PocketPedia is the companion app to Bookpedia for iPhone/iPad/iPod. One touch of the sync button, and all the information you've put into Bookpedia on your computer is transferred to your mobile device. You can view and search your Library and all your Collections, sorted by title or author, on PocketPedia. You can also create new Collections and move books to them, rate books, and mark books as Borrowed or Returned.
Although the options aren't as varied for adding books, you can add books on PocketPedia 2 ways, either through Pedias' own Doghouse database by ISBN or keywords, or by scanning the bar code of the book with your device's camera. You can also send the scans to Bookpedia on your computer, for more expanded search capabilities. Being able to add books in these two ways enables PocketPedia to be a stand alone app, if you don't want to get Bookpedia (or don't have a Mac computer but do have an iOS device.) Just realize that you can't add books manually if the searches don't come up with your book, and you don't have the same editing options.
PocketPedia also works with the other Pedia family apps. It's a great bargain for having your entire library catalog with you at all times, for only $3.99 in the iTunes App Store.
Stay tuned for the Conclusion and review in the next article of this series.
How do you carry your lists of books you own with you–to places like homeschool convention, used bookstores and such?
[subscribe2]