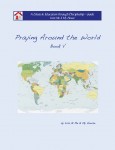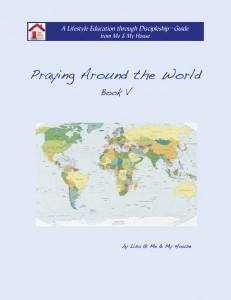 A Prayer Guide & Journal Pages
These Journal Pages will help you record what you learn about each country of the world and their prayer needs, as you Pray Around the World, 1 country a day.
Each country's page includes a map and the flag of the country, as well as places to record information about the country and its prayer needs. Recommended FREE resources will help you find the information you need to Pray Around the World.
This set is broken down into several sections to match our prayer schedule. Book IV, including the countries in alphabetical order from China to El Salvador. Book V, including Equatorial Guinea to India. Book VI-VII, including Indonesia to Macedonia. Book Numbers correspond to the months according to Operations World's prayer schedule. Other books in this series available soon.
$3 each
Format: pdf ebook

If you've purchased and use this resource, leave a review in the comments below.