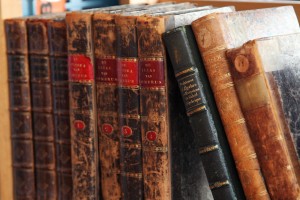 If you read last week's article (the beginning of this series), and followed the link in it, you know that I think a library cataloging app/program is the way to go for cataloging your home library, large or small. I've been using Booxter for several years, and haven't been displeased with it, but have desired a little more flexibility and customization. Last year I began looking, and testing out other apps. I tried several different ones, from free to more-than-I-really-wanted-to-spend. I also hoped to find one that would be a good fit for both Mac and Windows users.
Although I think Book Collector may be a good one for that, it is not what I went with. Since most of my library was already cataloged, I wanted an app that would easily import the work I'd already done. I did not want to have to start from scratch to enter my 2000+ physical books, plus another close to a couple thousand more in other formats. Book Collector, did not import well with Mac. For you that are starting from scratch anyhow, or have a Windows computer instead of Mac, you may want to begin looking there. It appears to have great features, and they were very helpful in answering questions, but I couldn't try it out much for my situation. If you have Windows, that's the best I can tell you about. If you have a Mac though, don't jump too fast there. Use their free trial, if you'd like, but don't buy till you take a look at what I did get.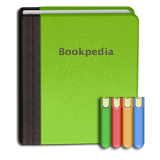 So what did I pick? Bookpedia. Look for my next article to see why–and what features you may want to look for in a cataloging app.
Do you already have a cataloging system for your home library? If so, what do you use?
[subscribe2]