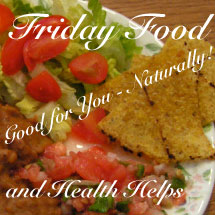 Lisa's Whole Wheat Noodles
Once upon a time, I posted how to make Chicken 'n Noodles, but said the actual Noodle recipe would come on another day. Our 100°+ summer days are finally ending, and perhaps it is getting almost time to make this again. So today's the day and here is the recipe for the Noodles.
Lisa's Whole Wheat Noodles
Beat really well:
Add and continue to beat:
1 tsp. unrefined salt (Real®, himalayan, celtic)
1 Tbl. purified water
Add:
up to 2 c. fresh ground whole wheat flour
a little at a time, mixing with a fork, until a ball forms.
Roll out on a floured surface, adding flour as needed. You may need to divide the dough in half for rolling out. For nice thin noodles roll 1/16th". Ours are more between 1/8″ and 1/4″ and wide to make wonderful, chewy almost-dumpling-like noodles.
Cut. We use a pizza cutter. Works best, IMO.
Cook in boiling water or broth 5-8 min.
We double (or triple) this recipe for our family of 8.