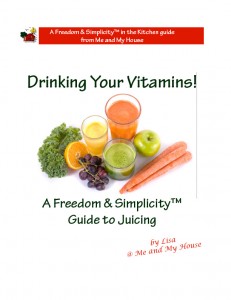 Fresh raw fruit and vegetable juices provide the best quality, most cost effective, and most beneficial nutrient supplement you can take. This e-guide to fresh juices includes a look at nutritional supplements, the basics of juicing, a juicer buying guide, and raw juice powders and book recommendations.
Learn how to make fresh juices for your family's health.
$4.95 Now $3.00
Format: pdf ebook
If you've purchased and use this resource, leave a review in the comments below.