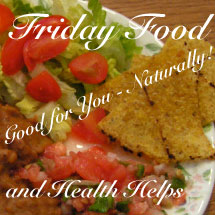 I could share my mother's delicious brownie with you today. It is indeed yummy, but it wouldn't help you on your road to good health and weight loss. It wouldn't be Good for You-Naturally!™
Instead I will share with you another delicious, special brownie recipe I shared with our Good for You-Naturally!™ for Life Online Course & Community this week.  A yummy, super quick and easy raw brownie. These truly have the texture and even taste of cooked brownies. They take only 4  ingredients and probably no more than 4 minutes – start to finish. Measure.  Blend. You're done.
Good for You-Naturally!™ bRAWnies
from the kitchen of Lisa @ Me & My House


1 cup organic raw walnuts
1 cup organic medjool dates, pitted
1/4 cup raw carob (or cacao) powder
1/2 tsp. real vanilla
Put walnuts into food processor and process until ground. With processor still running add halved dates, 1 at a time, then carob power and vanilla. Process until smooth. Check consistency. It should hold together. If it doesn't, add just a little bit of water.
Press into pan. (Double this recipe to fill an 8×8 pan.) Cut into squares. Eat as is, or refrigerate to firm up a little more.
NOTES: You can stir in some chopped walnuts, if you like some chunky nuts in your brownies.
Just wait till you see what I do with the recipe for a decadent dessert in our forthcoming Good for You-Naturally!™ Simply Snacks recipe book.
[subscribe2]