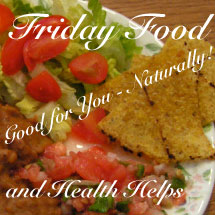 Red Beans and Rice
Another delicious bean recipe. My family loves this, and it is super simple to make. We sometimes cook beans ahead (either for the next few days, or we freeze them.) We also cook rice in the pressure cooker sometimes, which makes this a very fast meal to serve.
.
2 c. cooked red beans

1 bay leaf

small chopped onion

minced clove (or 2) of garlic

2-3 Tbl. finely diced celery

1/2 tsp. turmeric

3/4 tsp. corriander

1/2 tsp. ground cumin

3 Tbl. olive oil

2-3 Tbl. Braggs Liquid Aminos (this is a natural soy sauce substitute, adds great flavor)

enough water to make it "saucy" and mingle the spices in (don't cover the beans)

Simmer until vegetables are cooked and beans are saucy.

Serve over steamed brown rice.

Serve with more Bragg's sprinkled on, if desired.

Add a great green salad for a super meal.
.
Mm-mm good!